The Opunake and Coastal News is distributed free to every home and business within the rural area bounded in the north by the New Plymouth city border, extending east to Egmont Village, and around to the edge of Stratford, south to the Hawera city border and inland to Kaponga and through Eltham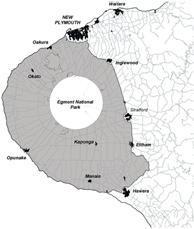 COVID 19
We advise that due to the risk of spreading of the COVID virus and keeping those at risk safe, the Opunake & Coastal News will not be publishing the April 2 2020 edition of the Opunake & Coastal News.
We may publish the following issue on April 16 but will be reviewing this closer to the date. We apologise to our readers and advertisers and look forward to resuming publication fortnightly as usual when this international crisis haspassed as it surely will.
May we all be safe with everyone's co-operation in rigorously complying with the Government regulations designed tohalt the march of this deadly virus.
Our best wishes to you all.